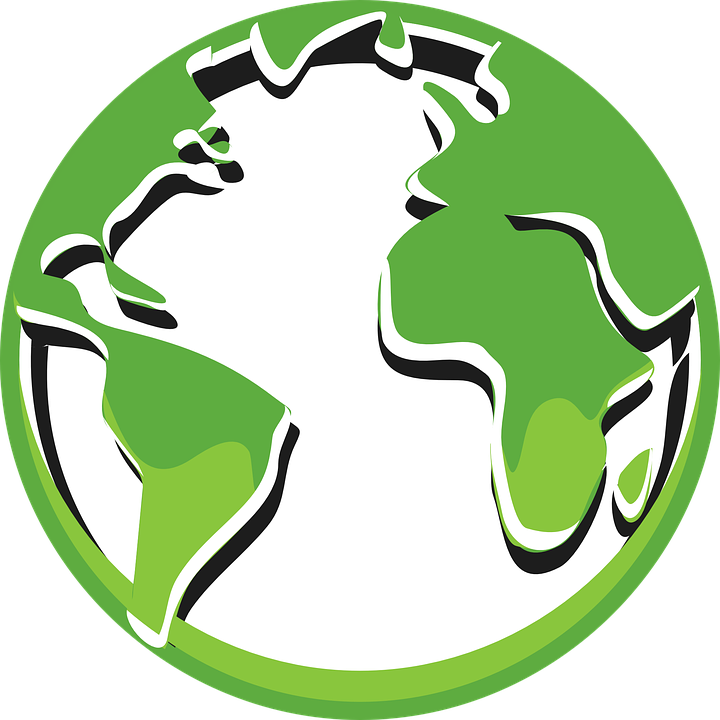 As you consider industrial and supply chain product choices that meet environmental needs, it's important to take into account USDA and FDA accepted materials and authorized distributors that work within EPA guidelines and comply with MSDS regulations.
DXP Enterprises, Inc. considers a product's entire lifecycle — from the creation process to disposal. As MRO supply distributors with access to eco-friendly brands in industrial supplies and equipment, DXP can supply you with abrasives and fasteners, lubricants, electrical products, welding equipment and more to help you move your project forward.
Norton Abrasives
Sustainability isn't just a goal for Norton, but a baseline for every product. Every Norton product is an opportunity to reduce energy consumption and environmental impact. Norton is committed to providing quality abrasive products to help companies in every industry minimize their environmental footprint.
Some of our most popular Norton Abrasive products include bonded and coated abrasives, wheel dresses, and diamond products.
Cloverleaf Chemicals
Cloverleaf Chemical Company develops and produces specialty chemicals for food manufacturers and industrial operations with special technology in sanitation chemicals.
Cloverleaf has experience with chemicals and all aspects of food safety including organic manufacturing practices, allergen-free manufacturing processes, kosher requirements and gluten-free manufacturing.
Renewable Lubricants
Renewable Lubricants patented biobased technology gives you green lubricants that can endure equipment workloads. These biodegradable lubricant products eliminate the potential for hazardous leaks and spills.
Simple Green
Simple Green Industrial Cleaners & Degreasers can clean equipment to cut through tough dirt, grease, oils and food residue without harming the environment. Known as a superior industrial cleaning product, Simple Green is famous for its non-toxic and non-flammable formula.
DXP Vapor Recovery Units
DXP Vapor Recovery Units help businesses manage environmental and vapor recovery challenges. We utilize full CAD design and ASME Code VIII welding facilities. We utilize engineered products to ensure the safe handling and transfer of hydrocarbon gases and liquids.
Berry Global
Berry Plastics Waste Contaminant Containers are made with the EPA's waste hierarchy of reduce, reuse and recycle in mind. The company has plant-level sustainability teams that provide sustainability best practices throughout the organization.
Rubbermaid Containers
Product lifespan is a key sustainability metric used by Rubbermaid to reduce landfill waste. Engineering design with environmental consideration and recycled content are all part of the Rubbermaid sustainability focus.
Viking Pump, Inc.
The dimensionally interchangeable, sealless Universal Mag Drive series from Viking Pump can reduce maintenance and environmental costs by eliminating the pump shaft seal, saving you more than 50 percent of the total pump, parts and downtime cost in one year.
Memphis Green
Memphis Green Bamboo gloves are 100 percent biodegradable and naturally regenerative.
Justrite Spill Control Products
Justrite's line of flexible products will help your company meet SPCC and EPA regulations. Made of eco-friendly recycled polyethylene, spill control pallets keep spills from contaminating floor drains, eliminate the risk of hazardous leaks and contain forklift pockets for convenient relocation.
WD-40 Trigger Pro
All WD-40 Multi-Use Product aerosol cans do not contain chlorofluorocarbons, and are recyclable. WD-40 Trigger Pro does not need to be punctured to be recycled.
Loctite Adhesives
Loctite adhesives have a very low odor and clean up easily with soap and water, eliminating the need for harsh chemicals. Loctite is known in the industry as a safe, easy-to-use, environmentally friendly product. Loctite Power Grab Express All Purpose is third-party GREENGUARD Indoor Air Quality Certified.
DXP Enterprises, Inc. is continually working to bring eco-friendly products to the industrial and manufacturing industries. For more product information, review our DXP Green Bulletin and check out our Wind Solutions project page.