The Ultimate Procurement & Supply Chain Management Solution
Procurement management makes it easier for businesses to maintain relationships with suppliers, manufacturers, and distributors at each point in the procurement process. When you partner with DXP, we deliver industry-leading procurement and supply chain management services to improve your bottom line.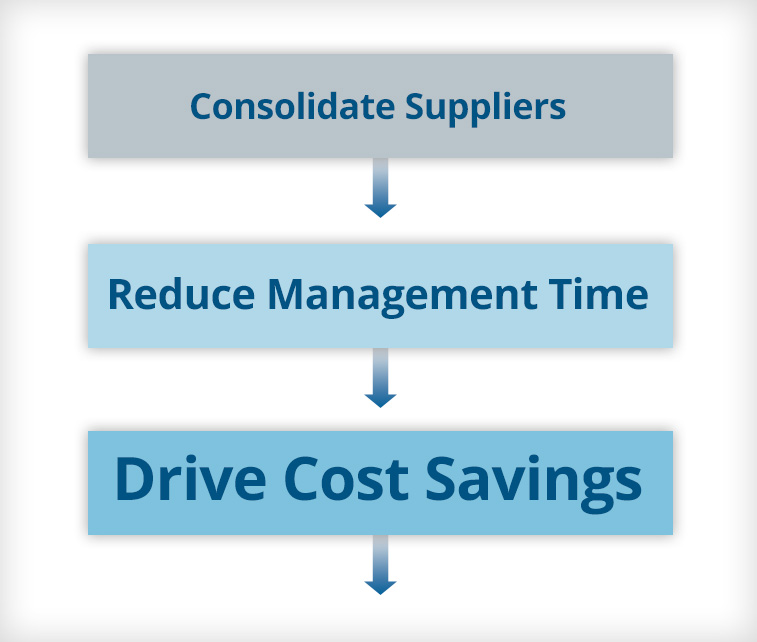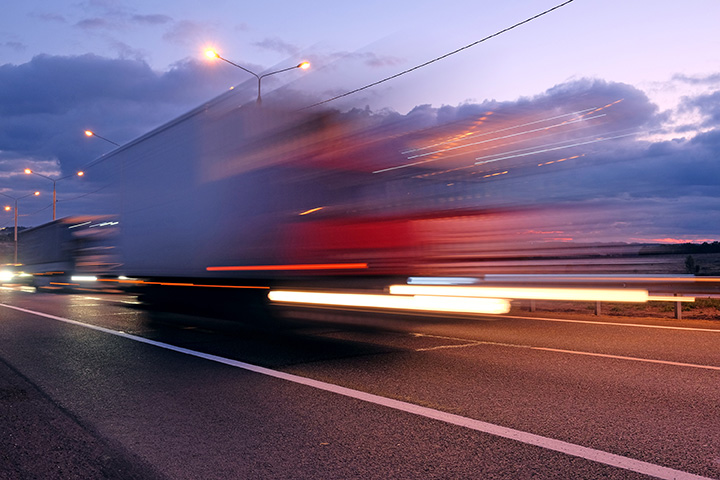 Eliminate Urgency in The Supply Chain
At DXP, our Supply Chain Services team's singular focus is increased customer productivity and cost savings.
Our on-site resources act as an extension of your plant team to help manage the strategic sourcing of highly transactional procurement activity, allowing your resources more time to focus on higher-impact responsibilities.
Sourcing & Expediting
Cost Savings Opportunities
OEM Equipment Parts Commercialization
Supplier Settlement
Standardization & Consolidation
Parts Catalog/Data Governance


Procurement Management Scope of Activities

Maintain backorders, open orders, and execute emergency rush orders
Drive stock replenishment process, working with customer for final approval
Lead spot buy requests and research competitive pricing
Analyze purchasing patterns/production needs and suggest controls (min/max)
Assist customer on any AP topics associated with plant deliveries
Maintain and create system data and assist in creating Bill of Materials
Drive local efforts on cost savings initiatives and standardization approvals
Play active role in the kitting process
Arrange spare parts availability for scheduled maintenance shutdowns
Attend production and maintenance meetings providing updates on needed parts
The DXP Advantage
DXP is structured on a foundation of Tier 1 relationships with parts manufacturers, allowing for competitive pricing, inventory positioning, and direct technical support.
As both distributor and integrator, DXP's model eliminates the secondary tiers in the supply chain.
DXP Model

Pure Integrator Model

DXP on-site procurement management allows plant personnel to focus on
higher impact responsibilities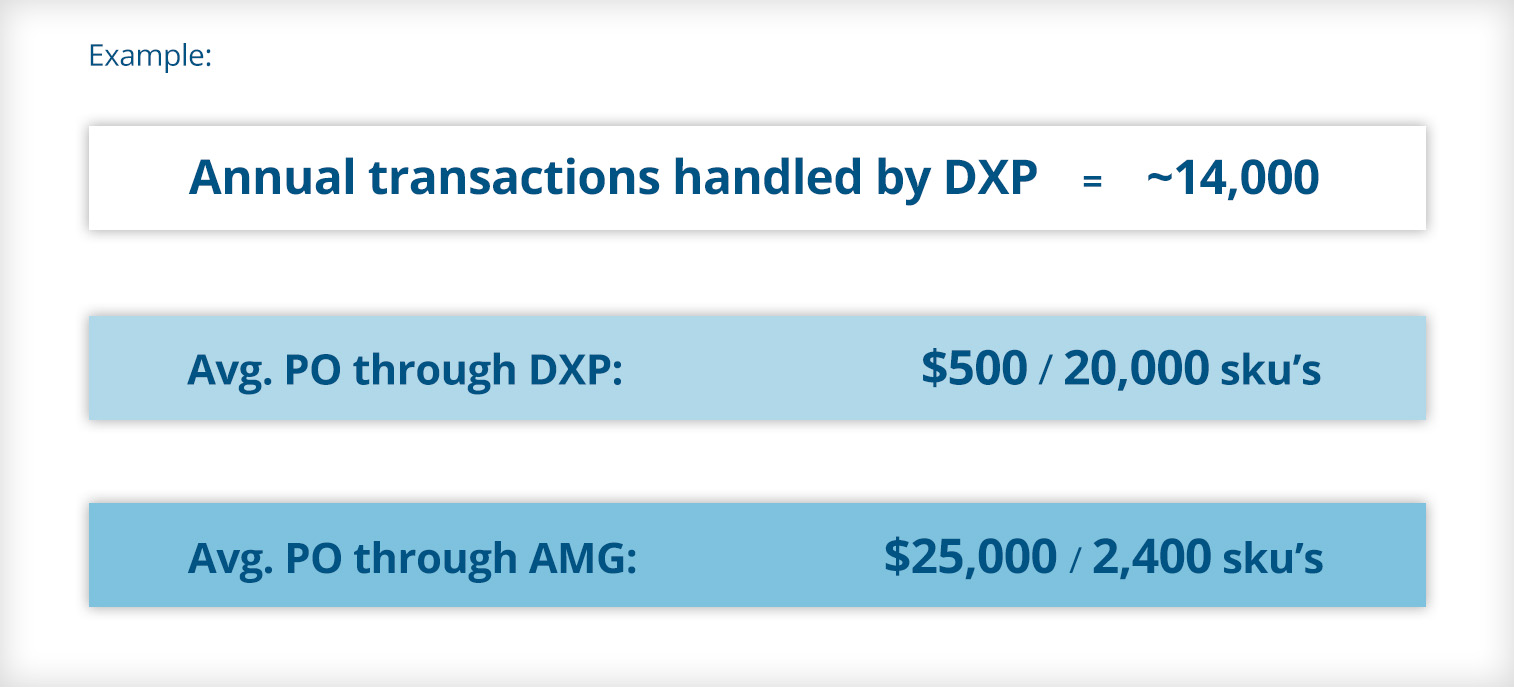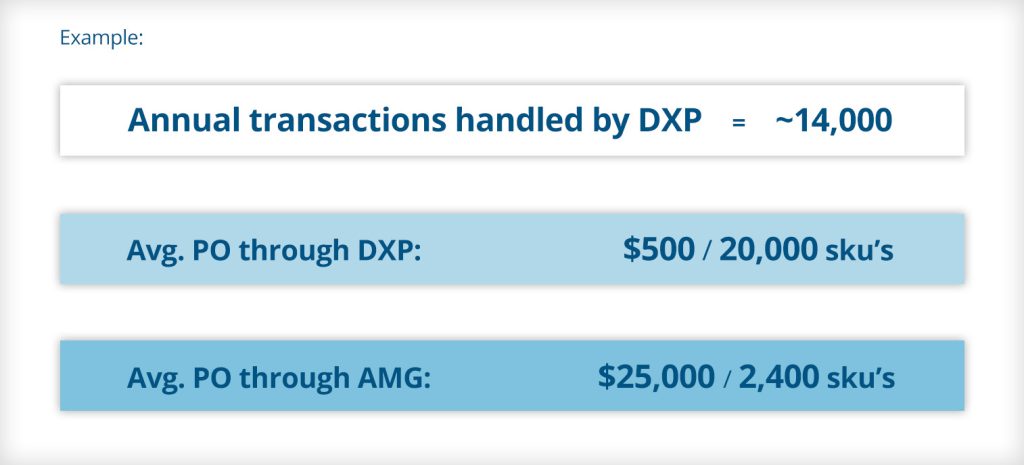 Discover DXP's Procurement Management Solutions
DXP uses the latest technology to achieve high visibility, flexibility, and simple integration into existing systems and workflows. Discover how DXP's SmartSolutions can simplify your supply chain.

MRO Commodity Agreements
Improve the efficiency of the procurement functions by eliminating inconsistencies, inaccuracies, and redundancies.
Proactive & Planned Buying
Scheduled & Consolidated Replenishment
Centralized Customer Service Team

Web MRO Procurement Management
Maintain transparency and consistency of inventory data, purchase orders, shipping, payment, and invoicing information.
Interactive Power BI Reports
Customized Item Catalogs
Request For Quote (RFQ) Process

Computerized Maintenance Management System
Leverage one simple web-based solution for: supply chain processes.
MRO Inventory Management
Preventive Maintenance
Work Order Management
Ready to Work Together?
Partner with DXP to build a solution that tracks purchases, enables growth, creates opportunities, and controls spending. Ready to get started? Contact our team for more information about DXP's procurement and supply chain management services.