Yes, We Can Remanufacture That.
DXP's remanufactured pumps are hydraulically re-rated from surplus or used industrial pumps and components into a new product.
Our remanufactured pumps undergo a comprehensive Rotordynamic Analysis and inspection process to ensure they perform to our high standards. The results often surpass OEM pump performance.
Why Use Remanufactured Industrial Pumps?
Simply put, our remanufactured pumps are just as reliable as their newly manufactured counterparts, and can be delivered on a faster timeline. For example:
Remanufactured API End-Suction Pumps: 8 to 10 weeks delivery (vs. 32 to 45 weeks OEM)
Remanufactured Multistage Pumps: 14 to 16 weeks (vs. 45 to 55 weeks for OEM)
Complete Performance Testing Available, Guaranteed Rated Condition
We offer a competitive warranty on all remanufactured pumps—12 months after start-up or 18 months after shipment.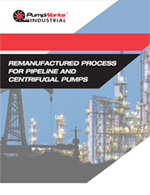 Download our
Remanufactured Process
Brochure
Ready To Save?
We have thousands of remanufactured pumps in stock to match your specifications.
Custom Solutions
Fast Delivery
Back-End Pullout Upgrades
Replace an Existing Critical Pump
Repurpose Decommissioned Equipment
Install on Your Foundation
Reduced Downtime Rerates
Spare Parts Solutions
Problem Solving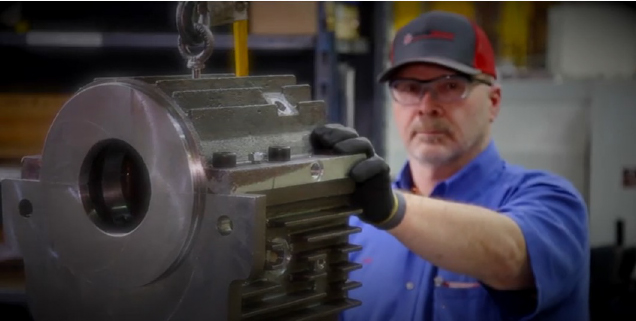 API End Suction Pumps packaged in 8-10 weeks
API Multistage Pumps packaged in 14-16 weeks
Faster custom deliveries for your specific project may also be available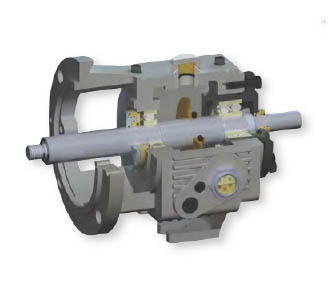 OH2 – Makes the pump compliant with API 610, 12th
OH4 to OH3 (Adding a Bearing Bracket) – Makes the pump compliant with API 610, 12th
Between Bearing Pumps (BB1 and BB3) – Bearing Housing upgrades to eliminate the need for product cooling and replace with internal fan cooling.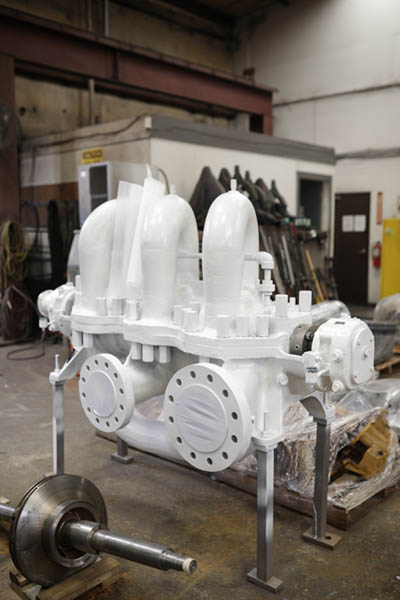 Do you have a pump that is starting to vibrate and lose efficiency, but cannot be taken offline because production must continue and the pump does not have an installed spare? DXP may have a custom solution. In this situation, we may have a duplicate pump that can be remanufactured from our inventory. Once complete there is minimum downtime while the pumps are exchanged. Your pump can then be remanufactured as a warehouse spare or added to DXP's inventory for credit. This may also be a great time to perform a hydraulic rerate to dial your pump into the exact performance your process now requires.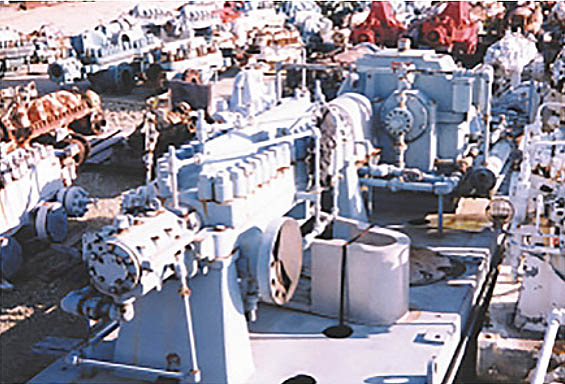 You have a new project upcoming and several decommissioned/surplus pumps. Perhaps DXP can remanufacture and rerate your existing pumps for the new project. If the pumps cannot be rerated to fit the new project, DXP may be interested in purchasing them for our inventory. In this scenario, a credit equal to the surplus-value of your pumps may be applied towards the purchase of a remanufactured pump from our inventory.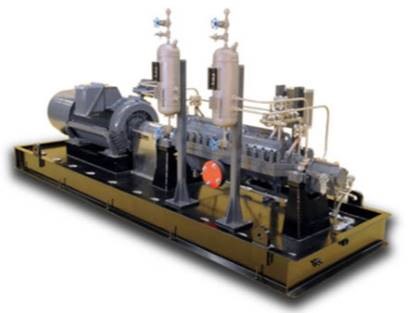 DXP will custom engineer the skid footprint and nozzle heights of a newly remanufactured pump to fit your current foundations and piping centerline heights. Truly a custom solution.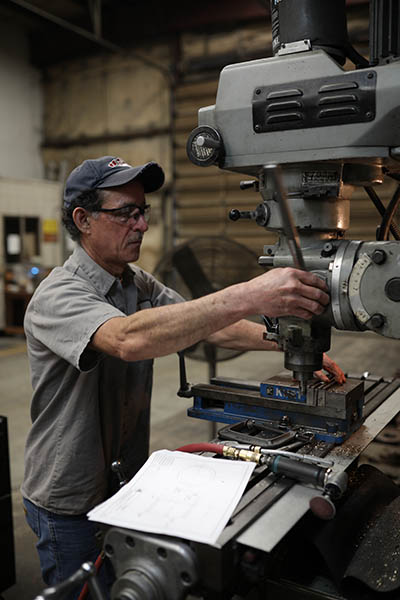 Does the project require changing one or several pumps at a station or at multiple stations on a line? DXP may have an identical pump in inventory that can be remanufactured and rerated to match the new requirement. This pump can be exchanged for one of the existing pumps which could then be overhauled and rerated. This process can then be repeated down the line. At the end of the process, there will be an extra pump that can be rerated as warehouse spare or can be returned to DXP inventory for credit. This will help eliminate downtime during project execution.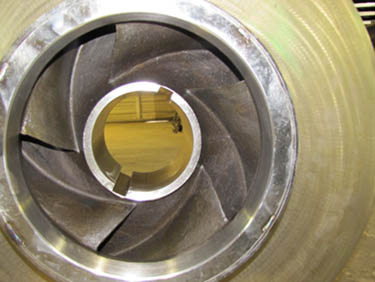 Do you have an obsolete pump with no spares? DXP can overhaul that pump and collect all the critical data to produce a full set of spares, drawings, and parts. Your pump can be returned to service on an expedited turnaround and DXP can then manufacture anything you need including a complete spare rotating element.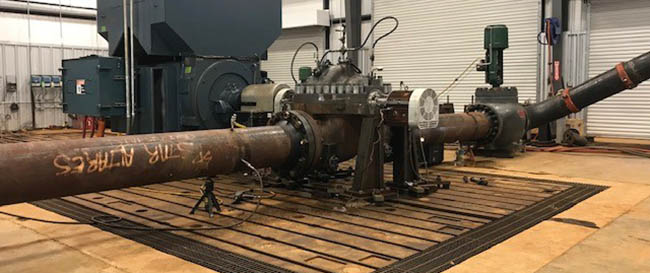 Everyone has a bad actor. That pump that does not perform to the curve, runs hot, vibrates, or continues to fail prematurely. Is it the pump? The operational parameters? The installation? Let DXP test that pump with our motor on our fully automated and instrumented test stand as an unbiased third party. We can help you identify the source of the problem. If the problem is the pump, we can propose a repair, upgrade, or rerate while the pump is in our facility. If the problem is the installation, our field service team can provide a variety of solutions including field machining of your existing skid.
Q: Is "Remanufactured" just a fancy word for used pump?
A:
The short answer is no. The primary difference between a pump remanufactured by DXP and a brand new pump from an OEM is that we start with existing castings. The intent is to utilize the cast components (casing, impellers, and bearing housings), but often the only component utilized from the pump is the casing. Everything else is newly machined, purchased, or cast in-house at PumpWorks Castings.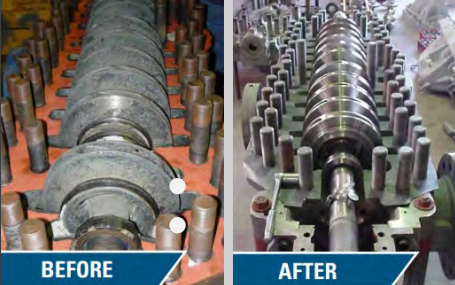 Remanufacturing & ESG
Remanufacturing is a sustainable and efficient material recirculation practice that helps to conserve materials and energy and reduce landfill waste.
At DXP, we offer a custom remanufactured pump solution that provides our customers with total flexibility in executing their projects. This offers customers reduced lead time, reduced overall project cost, custom hydraulics, and the option to repurpose equipment they already own. Learn more.