Industries
Renewable Energy
INDUSTRIES
RENEWABLE ENERGY
DXP brings over a century of rotating equipment and packaging expertise to the Renewable Energy market. We are committed to the support of companies and communities determined reach their goal of NetZero emissions.
DXP is your partner in developing, implementing and maintaining your process and rotating equipment. Combining unparalleled engineering depth, we have the most extensive network of service locations in North America and the highest level of technical expertise in industrial distribution. Your DXP Renewables team is able to offer the best solution for your application, from co2 sequestration to biofuel and other renewable energy options.
Products
Biogas Pre-Treatment Skids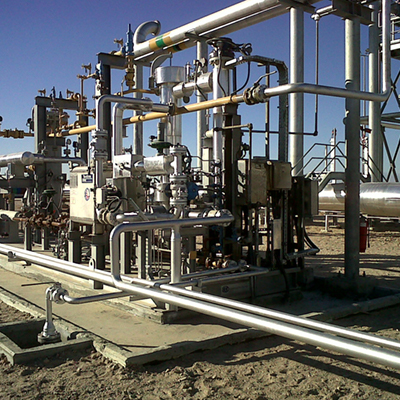 With decades of experience in gas conditioning, DXP is able to design, select and build the correct pre-treatment (H2S, VOC, Siloxane removal) equipment for your biogas process. Where it is for utilization and your CHP (combined heat and power) engine for power generation applications or the complete biomethane recovery process to inject in the pipeline or load onto tanker trucks.
Biomethane Capture System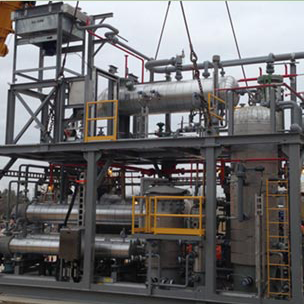 DXP designs complete solutions for the recovery of methane from your biodigester, landfill or any biomass application. From Pre-treatment to methane capture, DXP is able to design and select the best technology for your process conditions. Our process simulation and extensive controls, mechanical and rotating equipment expertise come together to deliver a comprehensive solution, custom built for each application.
Chemical Injection Pumps and Systems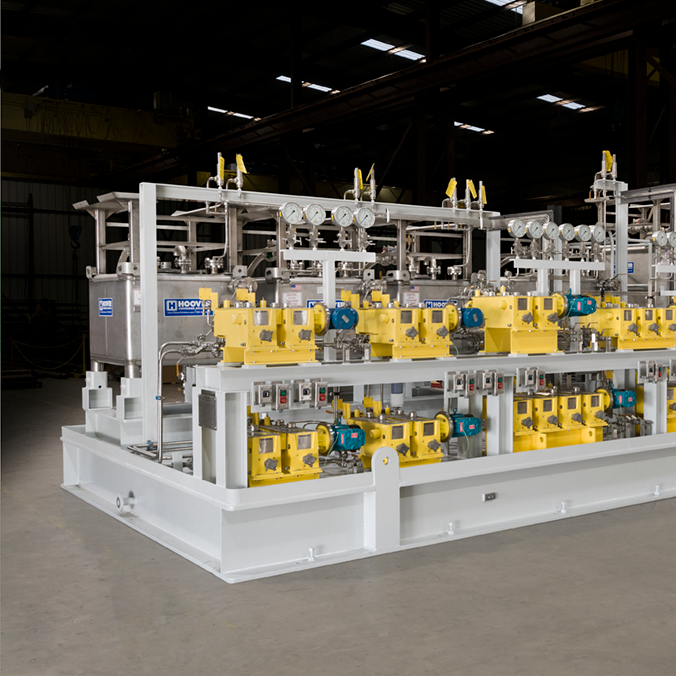 DXP Standard and Custom-built Chemical Injection Systems are designed, packaged and fully tested for a wide range of liquid chemical treatment applications.The complete system includes a chemical storage tank, two 100% metering/dosing pumps, instruments, tubing, valves, calibration column and filtration.
Biodiesel Slurry Pumps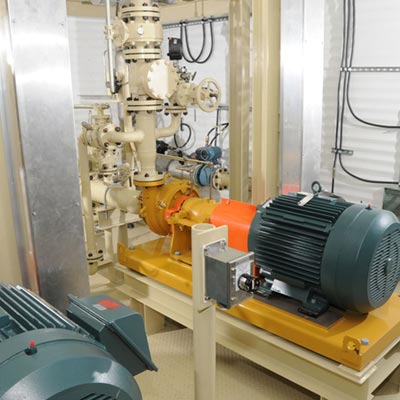 Pumps and complete transfer pump systems utilizing slurry pumps that can handle oils and animal fats used in the biodiesel generation process.
Biogas Tanker Truck Loading/Offloading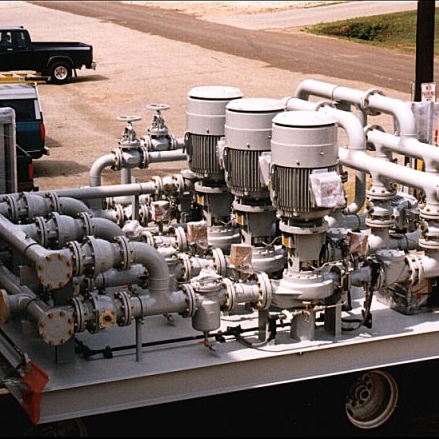 Complete skid mounted systems to connect between the virtual pipelines (tube trailers) and state pipelines. Systems may include biomethane pressure reduction/pressure boosting, heating, measurement and pipeline specification control, as required. Systems are designed for outdoor installation and can be adapted to any climate.
Bioethanol Pumps and Systems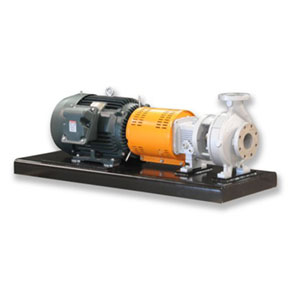 DXP's Packaged Pump Systems are designed to transfer various industrial liquids (raw materials, water, chemicals, etc.) from into and within a process plant. The complete system includes centrifugal pump(s)/motor(s), suction/discharge piping, valving, instrumentation, controls and is designed to minimize on-site assembly.
Biofuel Plant Heat Exchangers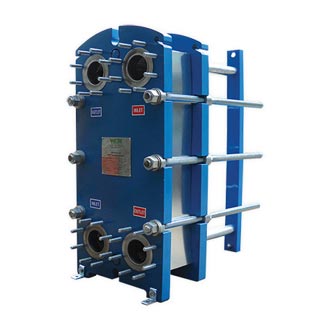 Heat exchangers are applied in biofuel plants, any time heat from a process is being recovered or utilized in another process (e.g. economizer or heat recovery systems). Bioethanol plants require heat exchangers for applications such reboiler, mash heaters or overhead condensers. DXP is able to select the correct heat exchanger for all of your plant applications.
Gas Pressure Regulations and Controls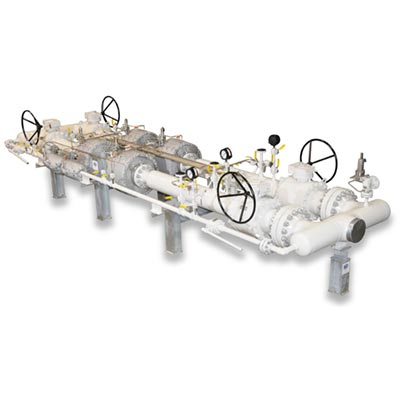 Gas Pressure Reduction Stations or Compressed Natural Gas (CNG) Decanter Systems are pre-designed, packaged and fully tested for a wide range of pipeline applications. The complete system includes a process simulation using Aspen Plus® and Aspen Dynamics®, local control panel, instruments, tubing, valves, fast acting and motor actuators, and filtration integrated on skid.
CO2 Pumping and Sequestration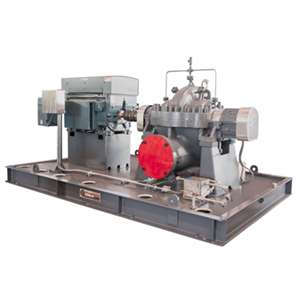 CCSU (Carbon Capture, Sequestration, and Utilization) will be an integral part of the carbon footprint reduction process for any industrial facility in the future. Our process simulation capabilities and experience pumping liquids in dense and super-critical phases combine to provide a one-stop shop for all your CO2 transfer and injection applications. No matter your requirement, with our PumpWorks full line of API-610 process pumps, DXP can help you with low, medium, and high-pressure CO2 pumps and pumping systems.
Particle Filtration Systems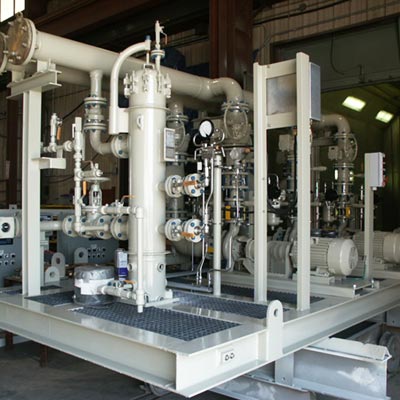 Filtration Packages are designed to filter particulate from any process before entering the reactors. DXP's Filter Packages extend the life of the catalyst and reduce catalyst regeneration cycles.
Balance of Plant Equipment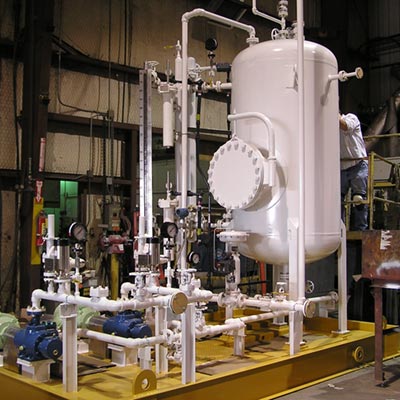 DXP is the one stop shop for your biofuel generation pumping and process related needs. This includes including boiler feed pumps, wastewater transfer, cooling water, water supply, feed pumps as well chemical transfer and storage systems.
Renewable Oil Blending Systems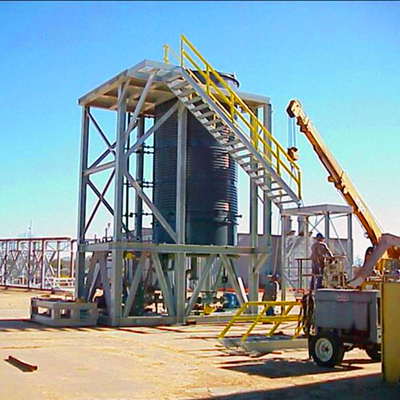 Packaged liquid blend Systems designed to minimize on site installation costs by modularizing the complete Liquid Blending System – kettle, mixer(s), material lift, PLC controls, instrumentation, & electrical switchgear. Packaged Liquid Blending Systems are used for blending solid or granular polymers in a liquid base material. Typical applications include blending finished products such as motor oil base stock, asphalt extenders, paint and adhesives.
Plant Ammonia Handling for NOx emmission control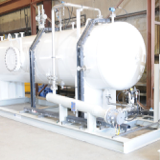 Ammonia Unloading, Storage, Distribution & Vaporization System is designed to provide ammonia (anhydrous or aqueous) reactant to a Selective Catalytic Reduction (SCR) unit for removal of NOx from flue gas. Ammonia is delivered by truck or railcar and unloaded into storage tanks. The ammonia is forwarded to the Ammonia Flow Control Unit (AFCU) which generates ammonia gas for injection into the flue gas upstream of the SCR. IFS provides the complete system.
Design and Fabrication of Process Plant Modules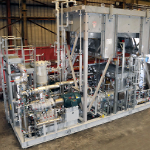 LModular Process Solution Packages are designed to provide customers modular process solutions by optimizing the customer's process design utilizing Aspen HYSIS process simulation software. The Process Solutions Packages are designed to be truck able modules for ease in transportation worldwide and minimum site installation time.
Condition Monitoring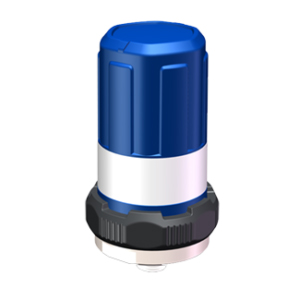 With the use of PumpWorks' cloud based Predict-Plus Remote Pump Monitoring systems, DXP is able to provide plant equipment vibration and temperature monitoring and trending. PumpWorks Predict Plus utilizes a cellular based communications platform that allows data visualization and storage for temperature, RMS vibration and Fast Fourier Transform (FFT) on any computer or mobile device accross the North American and in over 107 different countries.
Automation and Power Control Buildings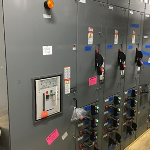 Automation and Control systems are designed to monitor and control the packaged equipment. The controls can be skid mounted and prewired or remote mounted in an unclassified electrical area. Optionally, the control system can interface with the customer's plant control system. A typical control system includes a NEMA enclosure, power distribution components, control power components, programmable controller and on-skid wiring in conduit.
Vacuum Pumps and Compressors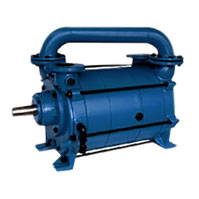 Liquid Ring Vacuum Pumps and Compressors are widely utilized in the biofuel industry. In bioethanol plants, Liquid-Ring Vacuum pumps are used in the distillation and rectification process as well as during the mash liquefaction and drying cycles. By operating under vacuum, the energy consumption of the process is reduced. In the biodiesel industry, liquid ring vacuum pumps and compressors are applied during the separation of biodiesel and glycerine among other filling and emptying applications.
Geothermal Brine Re-injection Pumps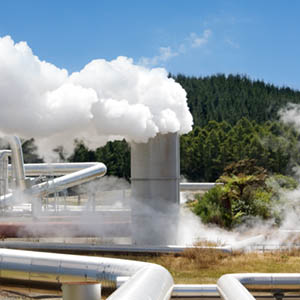 DXP offers API-610 and non-API pumps with the specific metallurgy required to handle the scaling, corrosion and potential high temperatures observed in brine re-injection. These pumps are used in Carbon Capture, Utilization and Storage (CCUS) processes. With over 100 years of experience in rotating equipment selection and application, DXP can offer the complete pump, auxiliary and control system for any of your geothermal fluid transfer or injection needs.
Lobed Blowers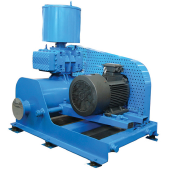 Lobed Blowers are used in ethanol plants for pneumatic conveying of grains/corn into silos from truck as well as the movement of grain/corn around the plant. DXP has a complete line of blowers in order to provide the best fit for your application.
Biogas Digester Feed/Circulation Hose Pumps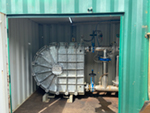 Hose Pumps are the most reliable way to feed biomass into anaerobic digesters. These low maintenance, high reliability pumps can handle grass, straw, manure and any solids (fiber, dry matter and soil/debris) being fed. Hose pumps are also used to circulate biomass between digesters. Whether stand alone or skid mounted or containerized, DXP provides the right solution for your application.
Fuel Gas Conditioning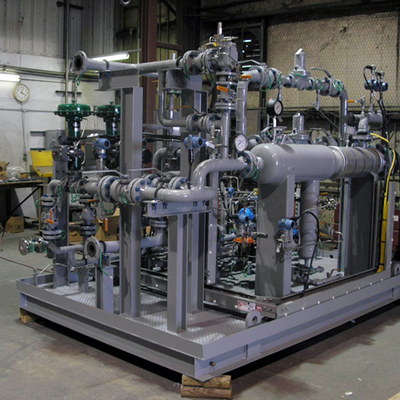 DXP Fuel Gas Conditioning Skids are designed to protect natural gas fueled engines and turbines from liquid slugs, solids (< 0.1 microns) and liquid aerosols. Additionally, the fuel gas is superheated above the hydrocarbon and water dew points to prevent liquid condensation in the turbine's combustion chambers. These systems meet or exceed reciprocating engine and turbine manufacturers' fuel gas quality specifications providing dry, clean fuel to increase the life of the equipment.
Like What You See? Let's Talk
We use cookies to personalize and enhance your experience on our site. Visit our Privacy Policy to learn more. By using our site, you agree to our use of cookies. Accept
Privacy Overview
This website uses cookies to improve your experience while you navigate through the website. Out of these, the cookies that are categorized as necessary are stored on your browser as they are essential for the working of basic functionalities of the website. We also use third-party cookies that help us analyze and understand how you use this website. These cookies will be stored in your browser only with your consent. You also have the option to opt-out of these cookies. But opting out of some of these cookies may affect your browsing experience.
Necessary cookies are absolutely essential for the website to function properly. This category only includes cookies that ensures basic functionalities and security features of the website. These cookies do not store any personal information.
Any cookies that may not be particularly necessary for the website to function and is used specifically to collect user personal data via analytics, ads, other embedded contents are termed as non-necessary cookies. It is mandatory to procure user consent prior to running these cookies on your website.