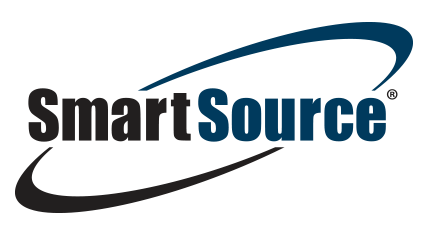 Storeroom Management
DXP will help you transform what is no longer manageable, readable, or too time-consuming in your supply chain and present you with SMART, informed solutions to help increase your bottom line. With over 100 years in the industry and more than 60 years of experience in assisting customers in the achievement of their supply chain goals, we continue to redefine the language and solutions that our competitors will someday be using…
SmartSource is a comprehensive on-site solution for storeroom or toolcrib operations, MRO inventory management, and MRO procurement. Let DXP manage your indirect MRO needs on-site in a turn-key solution.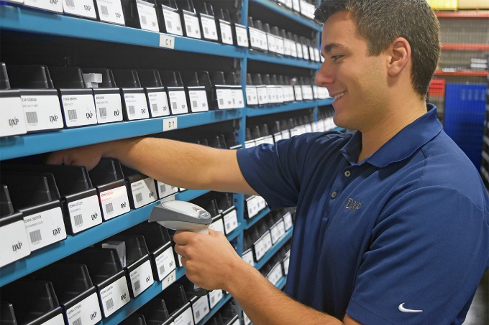 MRO Procurement
DXP's unique sourcing capabilities allow for 1st tier sourcing direct from the OEM for 80-90% of customers indirect MRO. This combined with Tier 2 sourcing services allows DXP to provide a comprehensive and best cost solution for MRO procurement.
MRO Inventory
MRO Spot-buys
Tier 2 or OEM buys
Repair consolidation
Plant services
98% + On-time delivery
MRO Inventory Management
DXP maintains best-in-class operational procedures and technology to manage the inventory investment of our customers.
Inventory level optimization
Item consolidation
98%+ fill rates
In-stock visibility
Reporting and dashboards
MRO Storeroom Operations
DXP's onsite employees perform all storeroom-related services supported by the latest in technology tools driving a high level of service quality.
Electronic Item issue driving appropriate job costing
Item receipt/put-away
Cycle-counting
Storeroom security
Virtual storeroom tools and automation
6S organization
Storeroom footprint and material storage optimization
Key Performance Indicator (KPI) Reporting
DXP provides KPI dashboard reporting for areas mutually determined as critical to the success of the operation. DXP's documentation and reporting of the supply chain activities provides ATC management the visibility to optimally monitor your supply chain.
Common areas for measurement include:
Stock Item Fill Rate
On-Time Delivery
Inventory Value Trends
DXP-Owned Inventory
Cycle Count Accuracy
Vendor Invoices
Order Cycle Time
Stock Spend
Non-Stock Spend
Savings Tracking
Total Spend
PO's Created
Transactions
Freight Expense
Repair Spend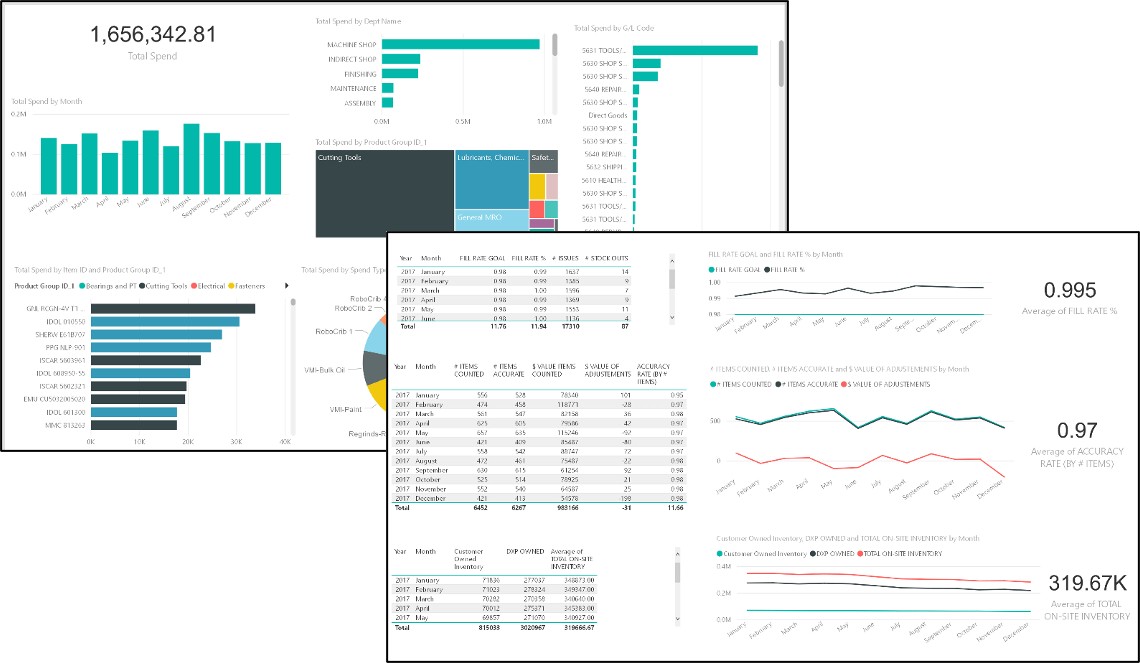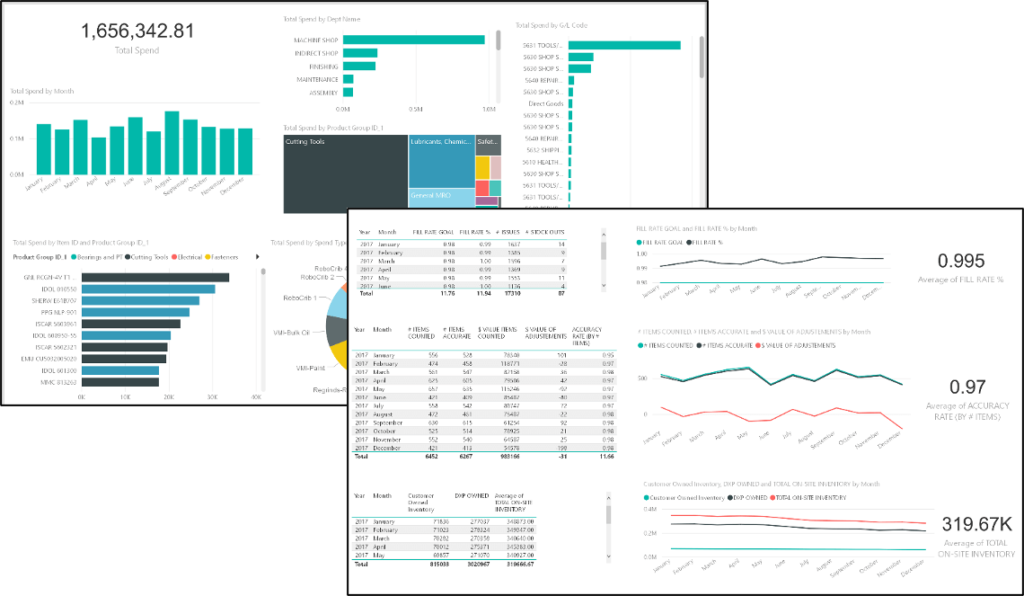 Cost Savings / Continuous Improvement
Achievement of cost savings and continuing to provide value is the focus of DXP programs. DXP's Site Manager is responsible for identifying and developing cost savings opportunities working collaboratively with the plant so savings are realized. DXP will document and report cost reduction and cost avoidance activities that assist the plant in reducing overall operating expenses.
Consolidation through DXP will result in administrative savings of procedural time and paper reduction, ordering, receiving, inventory control and payable process.
Continuous Improvement Savings will generally fall within the following categories:
Unit Price Reductions
– Competitive Pricing
– OEM Commercialization
– Material Substitution
– Warranty Tracking
– Remanufactured Parts
– Freight Absorbed
Inventory Savings
– Reduction
– Reduction
– Track slows/dead items
– Asset Relocation
– Supplier Owned
– Consolidation
Other Misc. Savings
– Longer Product Life
– Reduced Maintenance
– Special Projects
– Resource Utilization
– Increased Production
– Repair Management
---
DXP Value Tracker
Here are some of the features of our project-based savings opportunity tracker:
Cloud-based Solution
Customer End-User Access
Built-in Approval Process
Build Custom Value Calculators
Robust Reporting to Customer on Cost Savings
Cross-Enterprise Visibility