John Hartings, a sales professional in the Ohio River Valley region, has been building a relationship with a National Account customer at their Leipsic, OH facility. The contacts he has made there have really come to rely on John and trust him to deliver the very best service and expertise.
When an engineering firm came into the facility to work on a site expansion project, they asked for recommendations on where to get a quote on some pumping solutions they would need. John and DXP came highly recommended! Promptly after that, John was given a request for a quote on three SPX Waukesha Universal 1 series PD pumps and one SPX 200 Series centrifugal.
John called on the experts at the Allentown, PA Service Center to help with preparing the proposal and helping him increase his knowledge of these products. John and the team presented the Universal 1 and the Universal 3 series pumps. The Universal 3 in both standard and Tru Fit configurations.
John and the Allentown team explained the benefits of the Universal 3 with the Tru Fit design option to the customer's engineering team and they were impressed. After making adjustments for a custom vertical motor configuration, adding an additional pump, and adjusting flow rates, DXP was awarded the bid.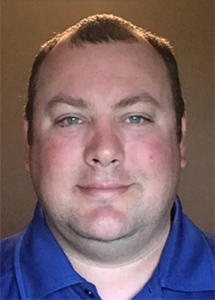 DXPeople help DXPeople and in turn help our customers! You can count on us to leverage the expertise of other DXPeople in order to provide you with the best solution!