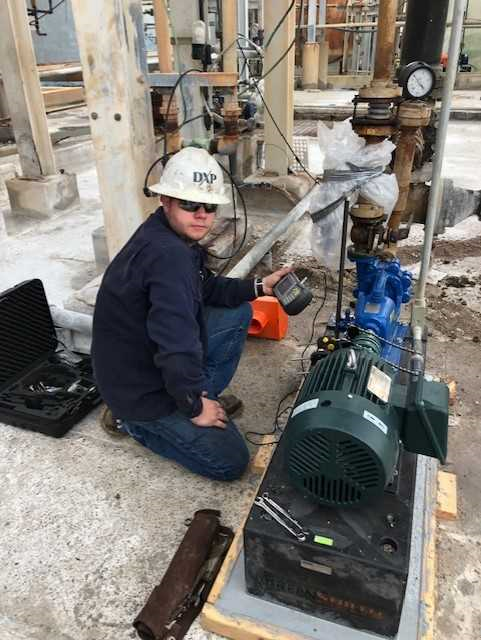 Recently one of our customers, Chemical Specialties out of Freeport, TX, decided to replace two of their LaBour DZT-10 pumps with brand new ones. These pumps were over 50 years old and no longer functioning at optimum levels. Both pumps were extremely corroded and installed on foundations that were just as deteriorated.
The first pump was mounted on a homemade wooden platform, while the other was mounted on a foundation of sanded out concrete. The conditions of these original installations were so poor and out of alignment, mechanical seals were commonly defective on both pumps.
Our Service Technicians were able to effectively solve all of these issues, and prevent them from reoccurring on the new pumps being installed. They did this by replacing the old pumps with two new LaBour pumps and mounting them on new GreenShield Polymer bases. With these new bases, our DXP Service Technicians were able to extend the "Mean Time Between Failure" (MTBF), giving each of these pumps longer production life before needing maintenance.
With proper set up and alignment provided by our DXProfessionals, these new pumps will have a longer foundational life by eliminating corroded base plates, deteriorated concrete, and seal failures due to misalignment.
The above photo is of Garrett Anthony (DXP – 529/Katy), performing a final alignment just prior to start up.  Garrett and his team show a great example of how our DXPeople are still here to serve essential industries and keep our customers up and running!