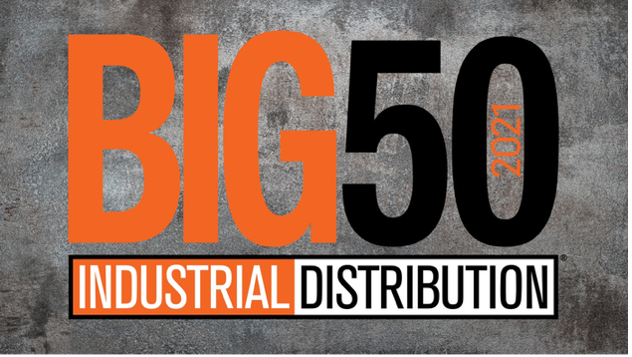 DXP Enterprises has once again made Industrial Distribution's annual Big 50 List of North American Industrial Distributors. Industrial Distribution magazine revealed the winners of the 2021 Big 50 List on Sept. 29, awarding DXP the number 17 spot.
The Big 50 winners are determined by their most recent full-year worldwide revenue achieved through their North American operations. Despite a year's worth of COVID-related sales setbacks, DXP managed to pull through and earn a high ranking yet again. DXP currently sits between Global Industrial Company at number 16 and Kaman Distribution who ranked 18. Our awards and achievements wouldn't be possible without the continued effort from our dedicated and hardworking team.
DXP closed out 2020 by announcing the strategic acquisitions of four pumping distributors: Total Equipment Company (TEC), APO Pumps & Compressors, Corporate Equipment Company (together APO/CEC), and Pumping Solutions, Inc. (PSI). As the DXP family grows larger, new opportunities for our customers, vendors, and employees continue to emerge.
Check out the official release video and stay tuned for the printed feature of the Big 50 in Industrial Distribution's November/December edition.
Get in touch today to learn how our industrial distribution solutions can benefit your business.