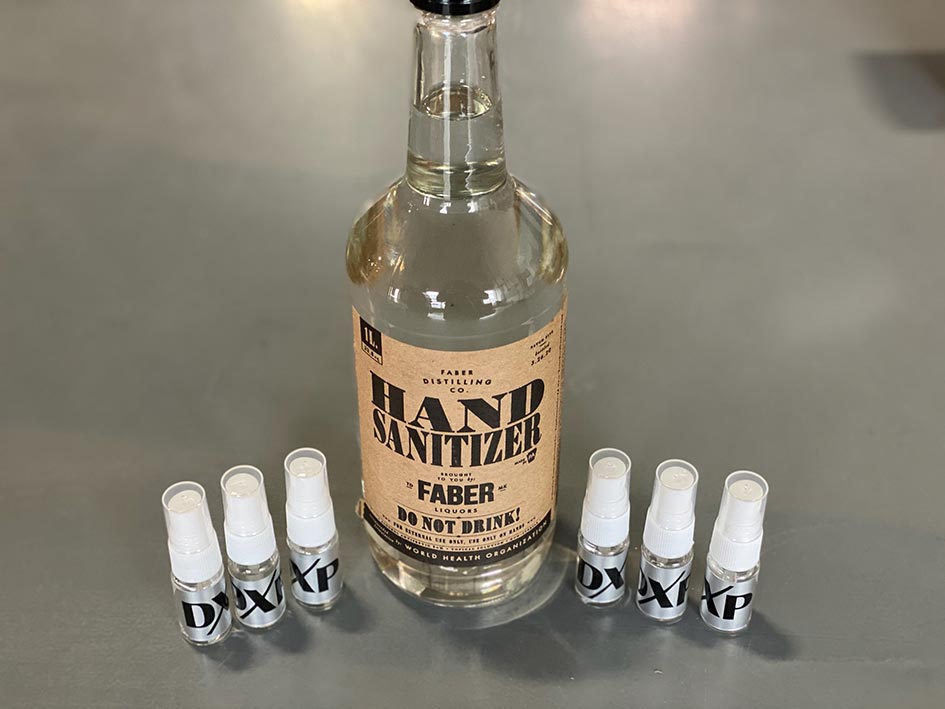 Several DXP locations have been able to team up with local distilleries, who have converted to making hand sanitizer to accommodate customer demand for the product.
Taylor LaPree, of DXP's Hose Division, has been selling a lot of products to will call and walk-in customers looking for hand sanitizer and disinfectant spray. Taylor's location has been working with Faber Distilling Company, who has been selling Hand Sanitizer in 1 liter bottles. Some of Taylor's recent customers have been doctors and nurses at local clinics and hospitals who have expressed their gratitude for DXP and their services and their ability to provide what they need. Taylor and his location have also been purchasing smaller bottles and using DXP stickers to brand and give away small hand sanitizers to customers.
DXP has also partnered with Whitmeyer Distillery, who is also headquartered in Northwest Houston. The distillery has completely halted whiskey production since March 31 and has focused entirely on the production of hand sanitizer for the Houston and surrounding areas. Orders from companies like DXP and government organizations have allowed the distillery to stay open, add jobs, hiring many who are furloughed bar and restaurant employees, and donate hand sanitizer to the general public, first responders, and hospitals in the area.
We at DXP are proud to be able to deliver for our customers and come together and work with partners who are helping our communities.