DXP recently worked closely with a valued customer to coordinate a highly successful glove testing event. The expo aimed to enhance employee safety by allowing workers to try on sample working gloves and directly interact with glove manufacturers, gaining valuable insights and answers to their safety-related questions.
Empowering Employees for Enhanced Safety
Our client's team wanted to pick out hand protection for their employees to use while on the job but couldn't decide on the right ones. So, DXP called in some premier glove manufacturers, Ironclad Performance and Ansell, to be on-site for the event.
Employees from various departments were invited to participate in this hands-on experience. During the event, representatives from renowned glove manufacturing companies were present to showcase a wide array of glove options suitable for diverse work environments. Workers were encouraged to test the gloves, assessing their fit, comfort, and durability to determine the most effective choices for their specific job roles.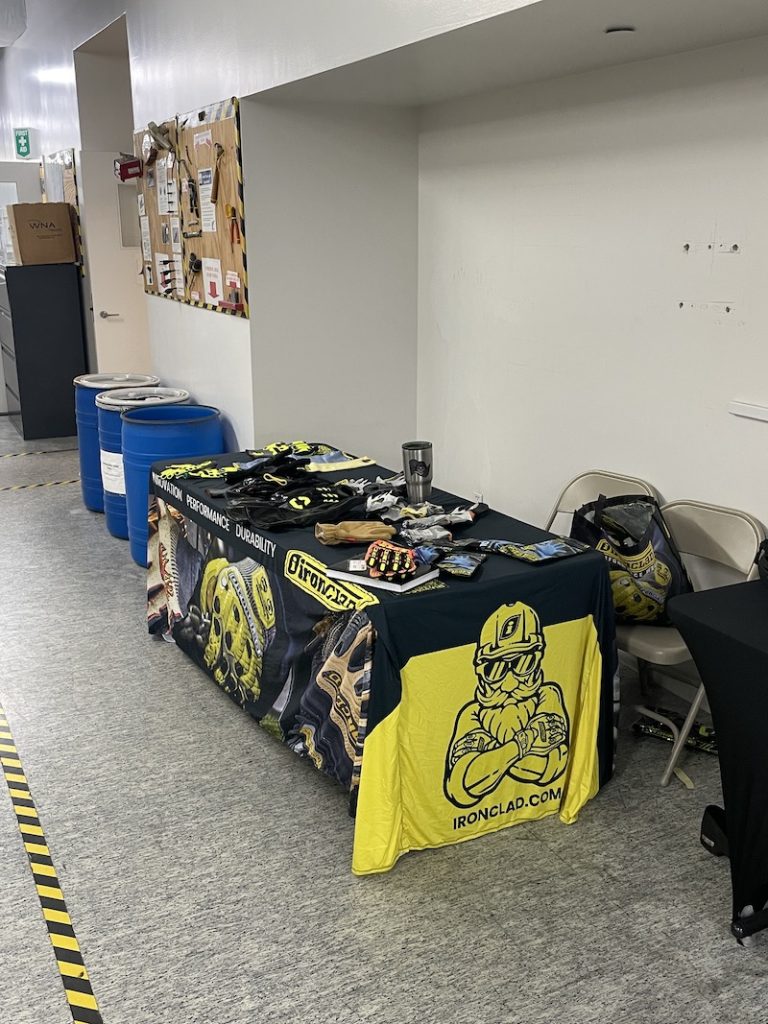 The interactive session facilitated open dialogue between employees and glove manufacturers, allowing participants to seek expert advice, address concerns, and obtain comprehensive knowledge about the optimal use of PPE in their daily operations.
The team provided valuable feedback, and with their expertise, the manufacturers took the feedback and brought in new samples to try. With the information from the glove event, their management team is better equipped to make a buying decision.
The word has quickly spread about the success of this event, and we are now looking to hold another glove testing expo at a couple of other facilities and another department at this same campus in the future. We are looking forward to expanding our knowledge on the best way to keep our DXPeople and their customers safe!
DXP's Commitment to Workplace Safety
DXP is a renowned provider of workplace safety solutions dedicated to empowering organizations and their employees to work safely and efficiently. With a comprehensive range of top-quality personal protective equipment and safety products, DXP remains committed to making workplaces safer across all industries.