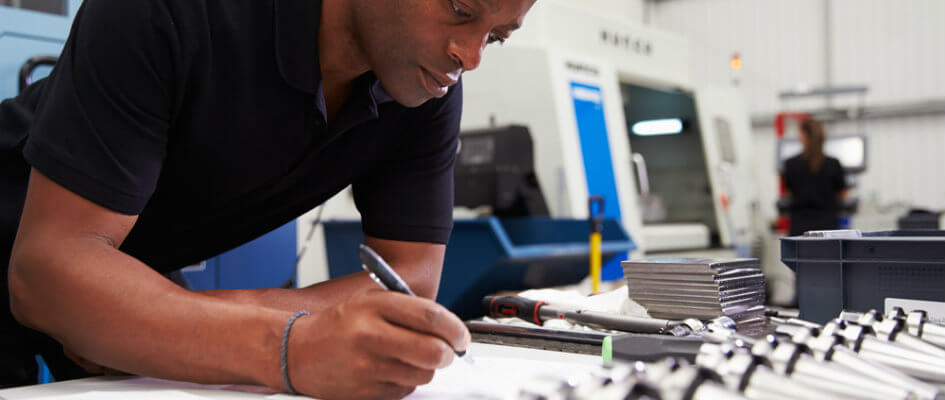 Heat, dirt, and corrosive chemicals all present common engineering problems for manufacturers that work in harsh conditions. Oil and gas, mining, chemical, and waste treatment are just a few examples of markets with environments that put special strain on equipment.
Ensuring the routine availability of key equipment requires specialized engineered solutions.
Why Are Harsh Conditions Difficult to Engineer Around?
The harshness of an industrial application often has several contributing factors. Each of these factors may be present at the same time, requiring engineers to select bearings, seals, and other components that can stand up to all of them at once:
Extreme Temperatures
Quite often, the drivers required to operate rotating equipment can generate tremendous heat, which can reduce the effectiveness of lubricants and cause other unwanted consequences. High heat can also create high pressure within a closed system. A completely different set of challenges arises in systems that will handle cryogenic fluids, like liquid methane.
Challenging Fluids
The composition of a system's process fluid can be decisive in how rotating equipment is engineered. A fluid that is highly combustible or corrosive will require special precautions to ensure equipment longevity and safe operation. Fluids containing complex slurries of rock, sewage, or other solids require a radically different approach.
Variability
Rotating equipment needs to be designed to handle a range of conditions. If process fluids will sometimes be extremely hot, other times full of large-diameter debris, and other times potentially combustible, each of those contingencies will need to be factored into the machine's design and supporting components or layout.
Solutions to Harsh Conditions
When operating rotating equipment in extreme conditions, installing correctly engineered components and materials is often key to preventing failures and ensuring availability. Specific solutions should be well thought out to suit each application, but typically will include a combination of:
Engineered, application-specific, mechanical seals and seal flush systems designed to prevent leakage from around rotating shafts.
Rotating equipment designs and components made with specialty materials that can handle the extremes of temperature, pressure, corrosion or all three.
Industrial bearings designed to withstand high temperatures, variable loads, and other factors.
Proactive condition monitoring equipment that will quickly alert the customer of temperature and vibration changes.
More detailed operating instructions to help curb human error or system upsets.
To determine the best components, a detailed evaluation of the expected conditions must be made beforehand.
Trust DXP for Durable and Reliable Engineered Solutions
Few businesses have the kind of in-house capabilities that are required to make technically correct recommendations about the equipment that is needed to do a job reliably. As the world's leading provider of rotating equipment parts and services, DXP specializes in providing comprehensive services, including customized engineering and consultation, to customers that work in the most difficult environments.
Contact DXP today to let us tackle your rotating equipment challenges.